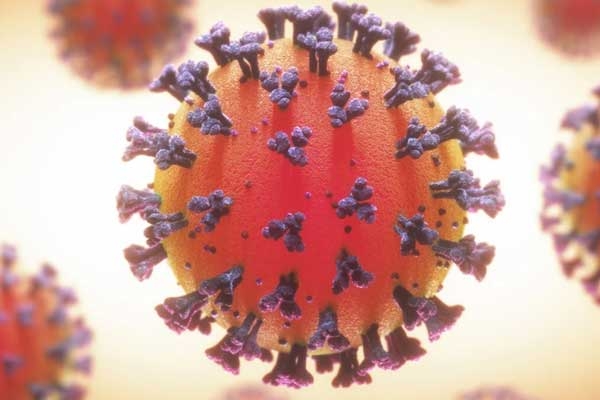 (Image source from: paho.org)
It has been more than two years since the coronavirus pandemic attacked the mankind. Most of them feel that Coronavirus is a respiratory illness but it is not true. It also has a massive impact on the other body organs and several patients have been hospitalized after they were tested positive and recovered from the virus. There are several studies and researches conducted across the globe on those who recovered from coronavirus. It is essential to know about the basic symptoms associated with coronavirus that can guide the patients to get the right medical assistance. A special type of receptor cells will have to enter the human body.
Covid-19 can cause acute coronary syndrome which can lead to heart failure. The link of coronavirus cannot be ruled out in those who suffered massive heart attacks. A wide research was conducted to check about the association of coronavirus with heart related ailments. Cytokine storms can cause myocarditis without any direct viral infiltration. This can lead to heart failure told the study. All those who have heart related issues should be very careful as coronavirus can worsen the condition. Tightness in the chest, cold sweat, irregular heartbeat, breathing issues are the common symptoms.
Coronavirus has a direct impact on the lungs and the respiratory system. A lot of debris and fluid will get accumulated in the lungs. The coronavirus damages the walls and the lining of the air sacs that are present in the lungs. Excessive sputum production, chest congestion, cough and breathing issues are the most common symptoms.
Some of the patients suffering from coronavirus may suffer kidney malfunction. More than 30 percent of the patients who recovered from coronavirus developed kidney-related issues later. Irregular urination, swelling in the legs, shortness of breath, coma and seizures are the symptoms.
More than 50 percent of the coronavirus infected people have experienced one gastrointestinal symptom. Diarrhea, sudden abdominal pain, vomiting and nausea are seen among the coronavirus infected people.
The coronavirus also impacted the spinal fluid and brain cells of the human body. Clots are formed as coronavirus narrows down the arteries which leads to brain stroke. Seizures, loss of taste and smell, behavioral change, and lack of concentration are the common symptoms.
The researchers and scientists want the people impacted with coronavirus to be extra cautious and take up medical tests frequently.
By Siva Kumar