Ori Devuda Movie Review, Rating, Story, Cast and Crew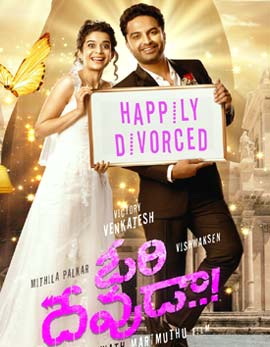 Rating:

Director:

Ashwath Marimuthu

Cast:

Vishwak Sen, Venkatesh, Mithila Palkar, Asha Bhat

Banner:

PVP Cinema & Sri Venkateswara Creations

Producer:

Pearl V. Potluri, Param V. Potluri

Music:

Leon James

Release Dt :

Oct, 21 2022
Story
Ori Devuda is the story of three friends Arjun (Vishwak Sen), Anu (Mithila Palkar) and Mani (Venkatesh). At one point of time, Anu decides to get married to Arjun and settle in life. It is then Arjun's senior Meera (Asha Bhatt) returns back to his life. Ori Devuda is all about how Arjun, Anu gets married and how they get separated. Arjun meets Love God (Venkatesh) who gives a second chance for Arjun and the rest of Ori Devuda is all about how Arjun gets a second chance and how he finds the real love of Anu and rectifies his mistakes. Watch this urban rom-com to see about how it happens.
Analysis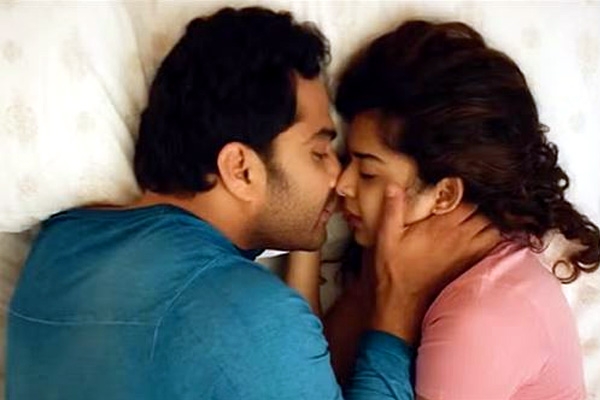 Ori Devuda starts on a decent note and it is targeted for youth. The film majorly discusses new-age relationships and misunderstandings. The first half is majorly focused on setting up the premises and decent fun is generated. All the songs are appealing and they are well-shot. The production values and the cinematography work are the major highlights of the film. The interval episodes are very well. Victory Venkatesh's role is well-designed and he did his part well. Vishwak Sen and Mithila Palkar stun everyone with their performances. The first half of Ori Devuda makes a decent watch.
The second half of the film is quite emotional and is well-packed with fun and romance. Some of the emotional episodes are well presented. The songs once again are the major highlights along with the performances. Vishwak Sen, Mithila Palkar and Asha Bhatt did their parts well and they balanced the film well. The climax portions along with the pre-climax are well-shot. Ori Devuda is rich and thoroughly entertaining. The technical aspects are other highlights of Ori Devuda.
Performance
Vishwak Sen is one of the finest actors of this generation in Telugu cinema. The actor overperformed in the emotional episodes and he carried the entire second half on his shoulders. Mithila Palkar is apt and her role is well-written. The actress too gets good marks for her performance. Asha Bhatt is good in the role of Meera. Venkatesh generated enough smiles. Nagineedu, Murali Sharma and others did their parts well. Ori Devuda is inspired from Tamil film Oh My Kadavule and the director adapted the fill well for the Telugu audience.
Ori Devuda is a sensible script that is well-balanced with emotions and entertainment. The screenplay and the dialogues are well written. Full marks for Tharun Bhascker for penning the dialogue version. PVP Cinema should be appreciated for the grand production values and for bringing the best technicians. Leon James stuns everyone with his music and background score. The editing and cinematography work are good. Director Ashwath Marimuthu scores big with his work and he delivers one more good film.
Final Word
Vishwak Sen and Mithila Palkar take this urban rom-com to the next level with their outstanding performance which makes Ori Devuda a good watch.
Stills from this movie
Videos & Trailers