Yashoda Movie Review, Rating, Story, Cast and Crew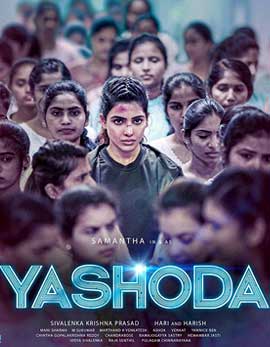 Rating:

Director:

Hari-Harish

Cast:

Samantha, Unni Mukundan, Varalaxmi Sarathkumar, Murali Sharma

Banner:

Sridevi Movies

Producer:

Sivalenka Krishna Prasad

Music:

Mani Sharma

Release Dt :

Nov, 11 2022
Story
Yashoda is a film that is set in the backdrop of surrogacy. Yashoda  (Samantha) opts out for surrogacy and she joins Eva Hospitals after she comes to know that it is the best for women who pick up surrogacy. All of a sudden, women keep disappearing from the facility. Yashoda is a spine-chilling thriller and the rest of the film is all about who Yashoda unfolds the mystery and the truths behind a series of crimes. Watch Yashoda to know about the real and complete story.
Analysis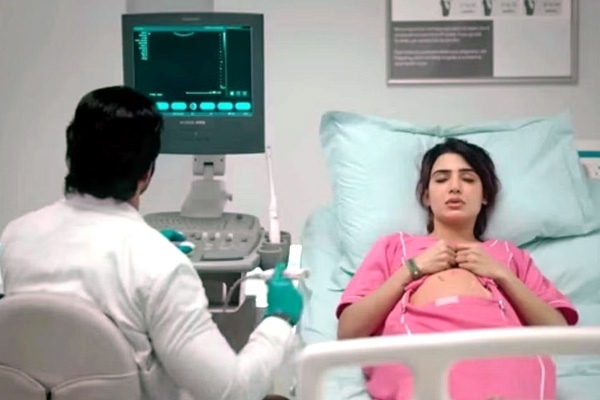 Yashoda starts on an interesting note and the narration looks decent. The first half has various sub-plots and raises the curiosity after a series of deaths are reported. Samantha takes the lead and tops the show with her outstanding performance throughout. Things turn quite interesting towards the interval. The first half of Yashoda is interesting and is packed with thrills and action. Samantha takes the film to the next level with her performance.
The second half of the film is equally good though some of the episodes are dragged and sound boring. The action episodes are well designed and the production house should be appreciated for their grand production values. The second half is slow but the thrilling ride keeps the interest among the patrons. The backstory and the twist are worth and the audience would get thrilled because of the ride. The pre-climax and the climax episodes are shot well. Yashoda ends up on a positive note and the second half is convincing.
Performance
Samantha takes the film undoubtedly to the next level with her outstanding performance. The actress is a treat to watch and she performed some risky action stunts without any body double. Samantha as Yashoda will be remembered if you love the film. Varalaxmi Sarathkumar gets one more challenging role in the film and she delivered it with perfection. She performed well during the flashback episodes of the film. All the other actors did their best and they had less prominence.
Yashoda has a good script and it excites the audience because of the enough number of twists. The screenplay is well written and the execution is good except some flaws in the second half. The performances and the technical aspects take the film to the next level. The music and background score are good. The cinematography work is excellent and the art work matched the mood of the film. The production values are the highlight of Yashoda and Sridevi Movies should be well appreciated. Director duo Hari and Harish delivered their job well and came out with an impressive product.
Final Word
Samantha takes Yashoda to the next level with her performance and makes a good watch for this weekend.
Stills from this movie
Videos & Trailers